About Shoreline Contractors
Full Service Marine Construction.  No Job Too Big.  


Beach Building
Relocation of Sand
Shaping

Erosion Control
Pile Driving
Sea Walls
Steal and Concrete
Armor Stone
Shoreline Contractors was incorporated in 1977 under its original name, SeaSearch. The company began as a search/salvage and diving company. By 1979, SeaSearch had begun an evolution into the marine construction industry. As the company grew in size and experience, the owners determined a new name should be chosen to reflect this growth. Thus, in 1986, SeaSearch, Inc. became Shoreline Contractors, Inc.  From 1977 to 2021, Tom and Kathy Murowsky made Shoreline one of the most recognizable marine construction companies on the North Coast of America.
In 2022, Scott Mitchell took over as President after spending over 30 years learning everything he could from Tom.  As a result, the Shoreline Contractors legacy continues to thrive under the same ideals and philosophies that have been in place since 1977.   
Our area of service extends from the Ashtabula area to the Port Clinton and Islands area, mainly along the shoreline, including rivers and harbors therein.
We Supply Armor Stone
We hand pick, sort, and load all the armor stone for our customers.  Working directly in Wagner Quarry allows us to provide the very best materials for your project. 
For more information on the Wagner Quarries Company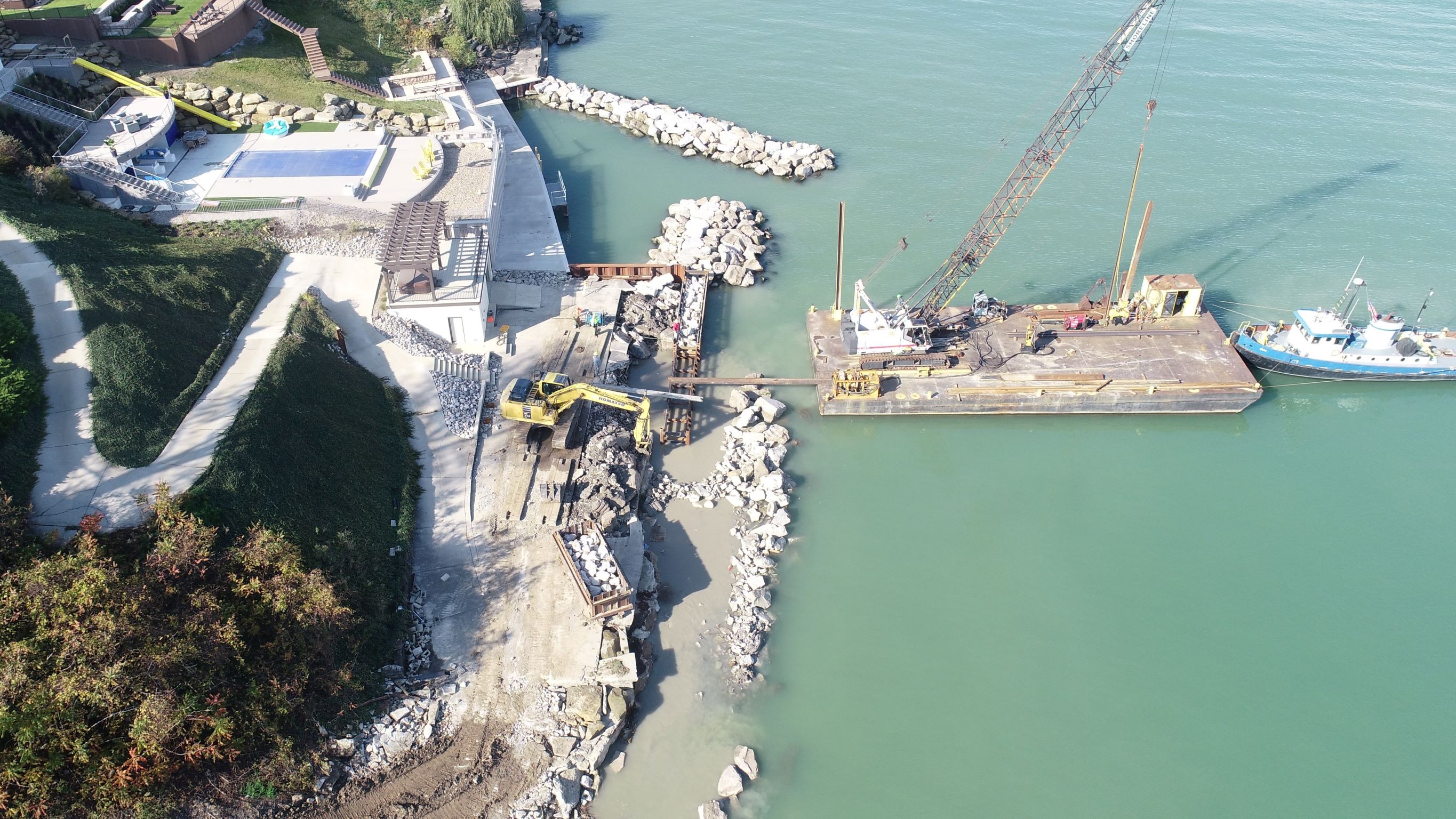 "Shoreline completely transformed my property.  Not only is it beautiful and functional, it is built to last for years to come."
Shorline Customer – Bay Village Ohio