We have a full breadth of pond-related service offerings, including: 
Pier/Dock Installation
Erosion Control
Pond/Water Accessibility
Repair and Maintenance
Bank Reconstruction/Reshaping
Marine construction service locations can range from any shoreline to inland bodies of water, such as ponds. We service both public and privately-owned residential ponds, and our pond services customers include cities, park systems, homeowner associations, and individual property owners.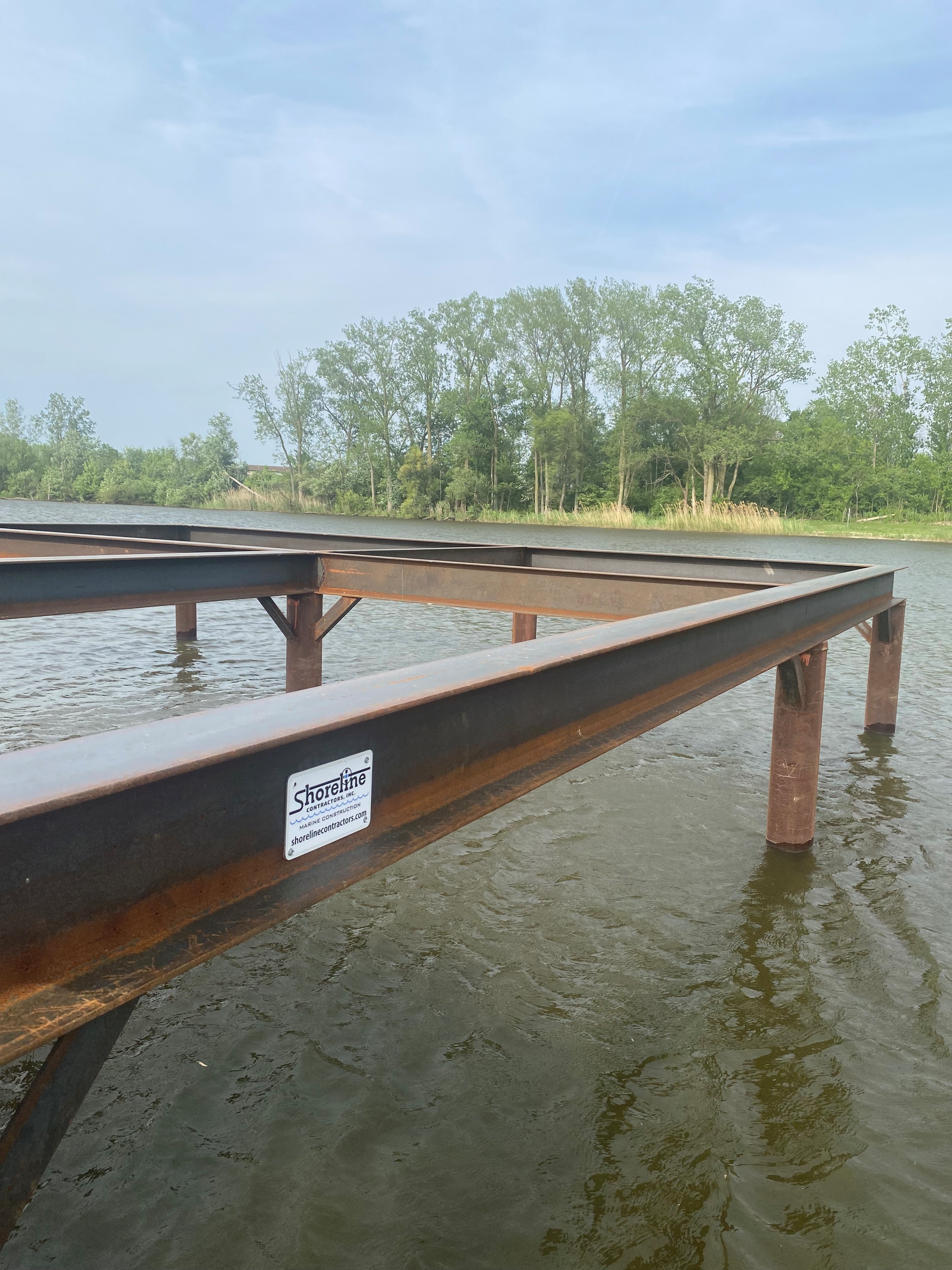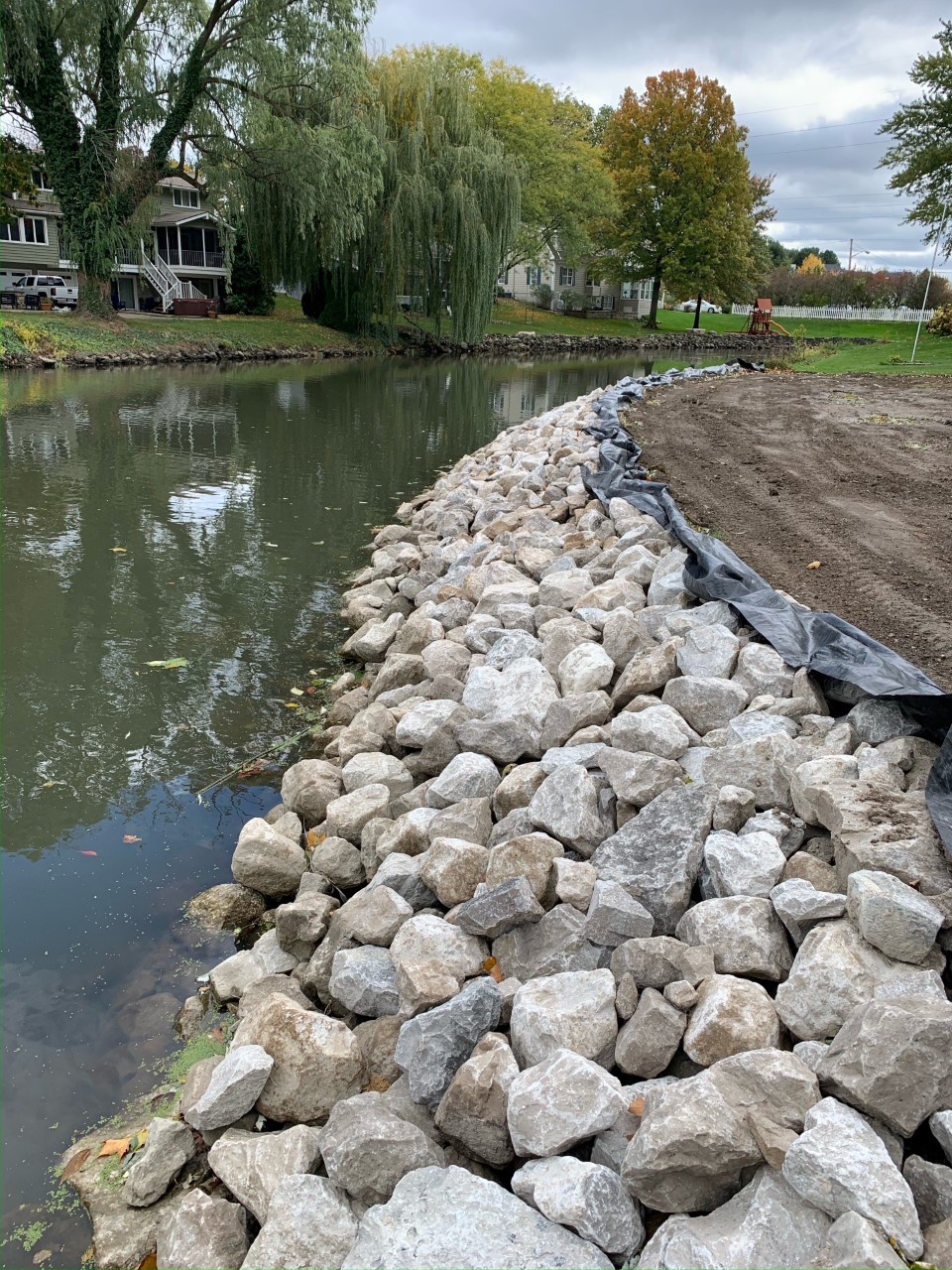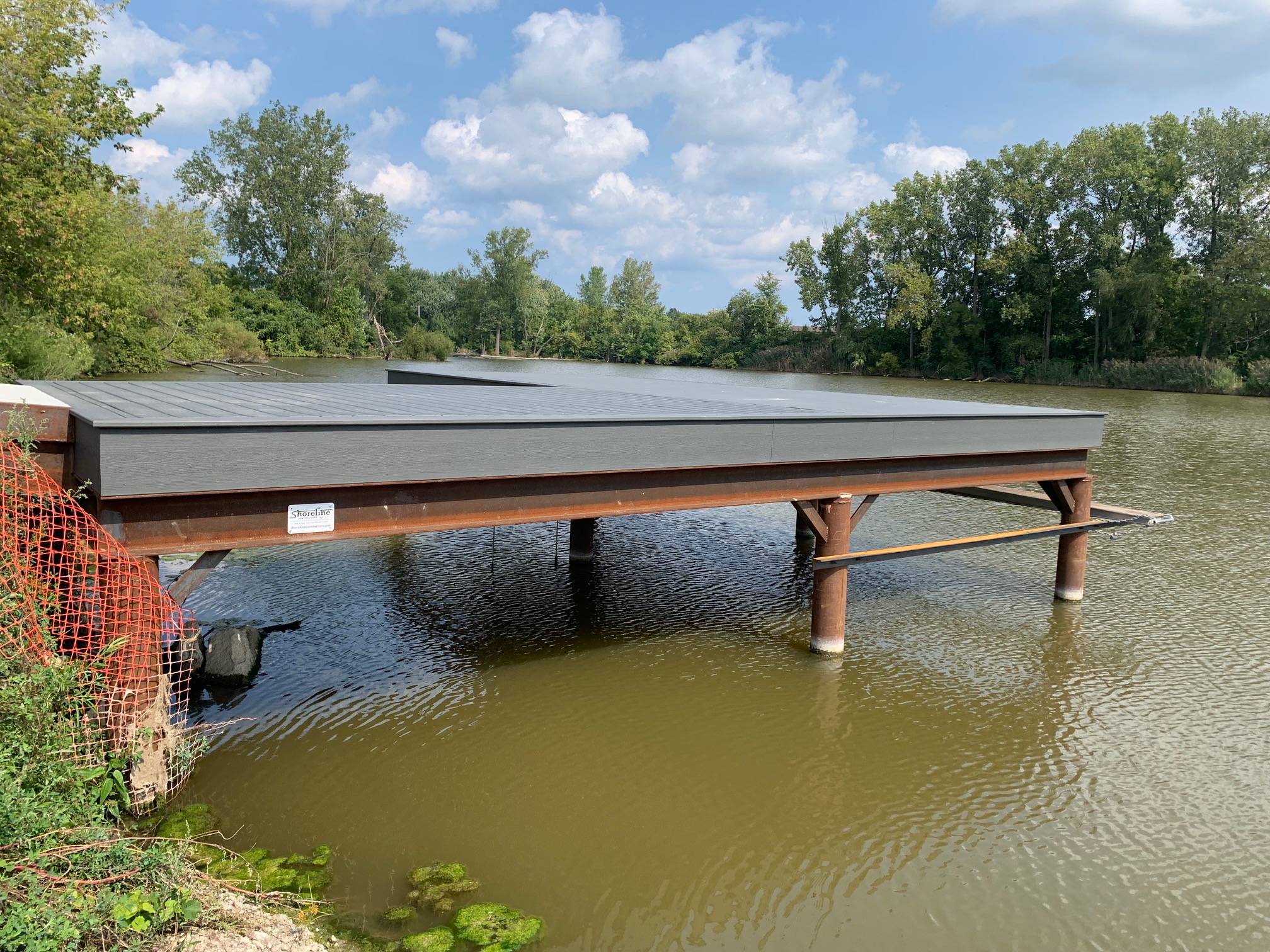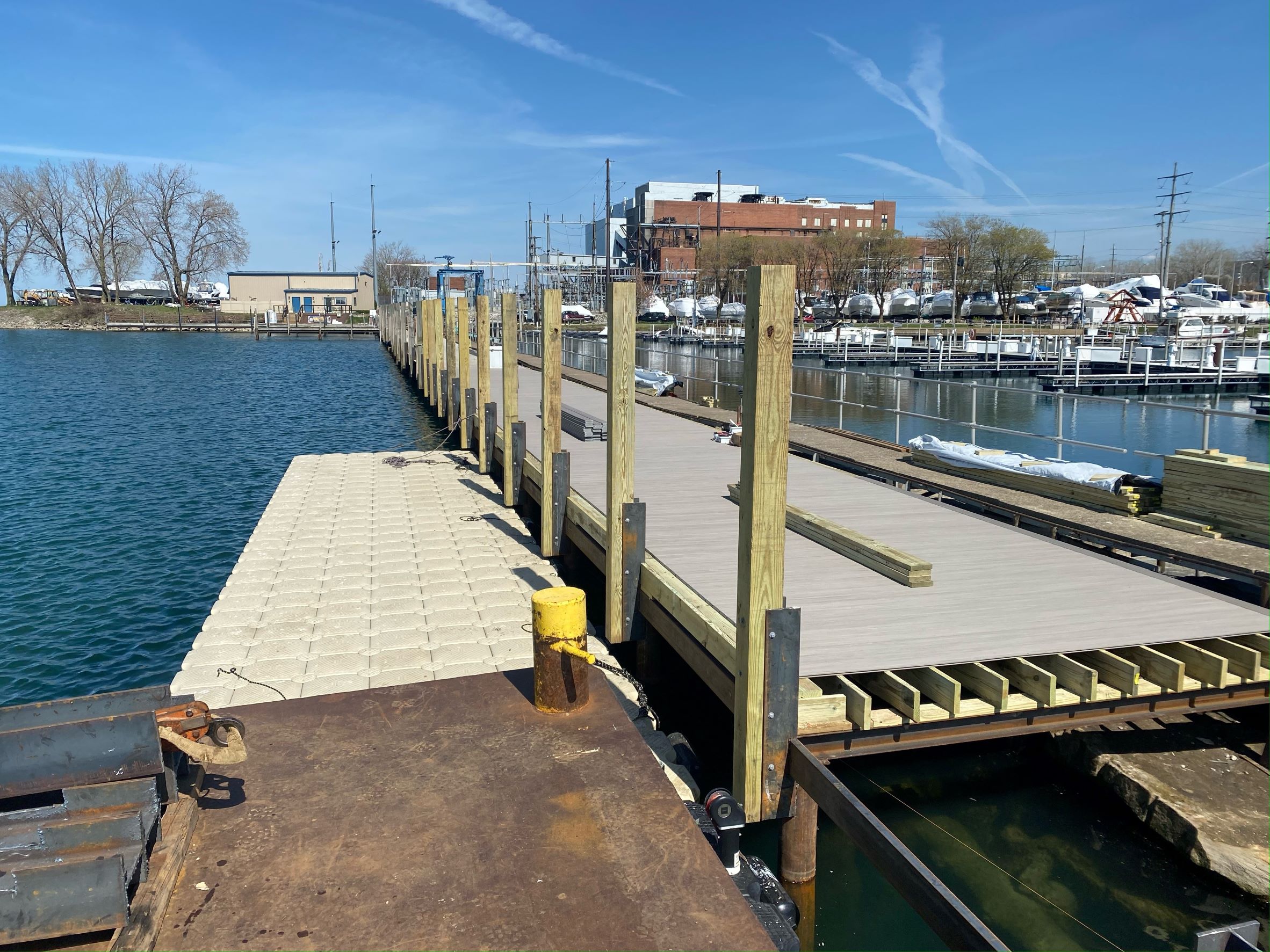 Marina Reconstruction
We reconstruct Battery Park Marina in Sandusky. The project consisted of demolition of the existing docks and stone filled cribs, closing the existing entrance with a sheetpile cell, excavation of a new entrance, construction of a breakwater extension and drilling and grouting of 15" diameter pipe piles into a limestone bottom for new floating docks.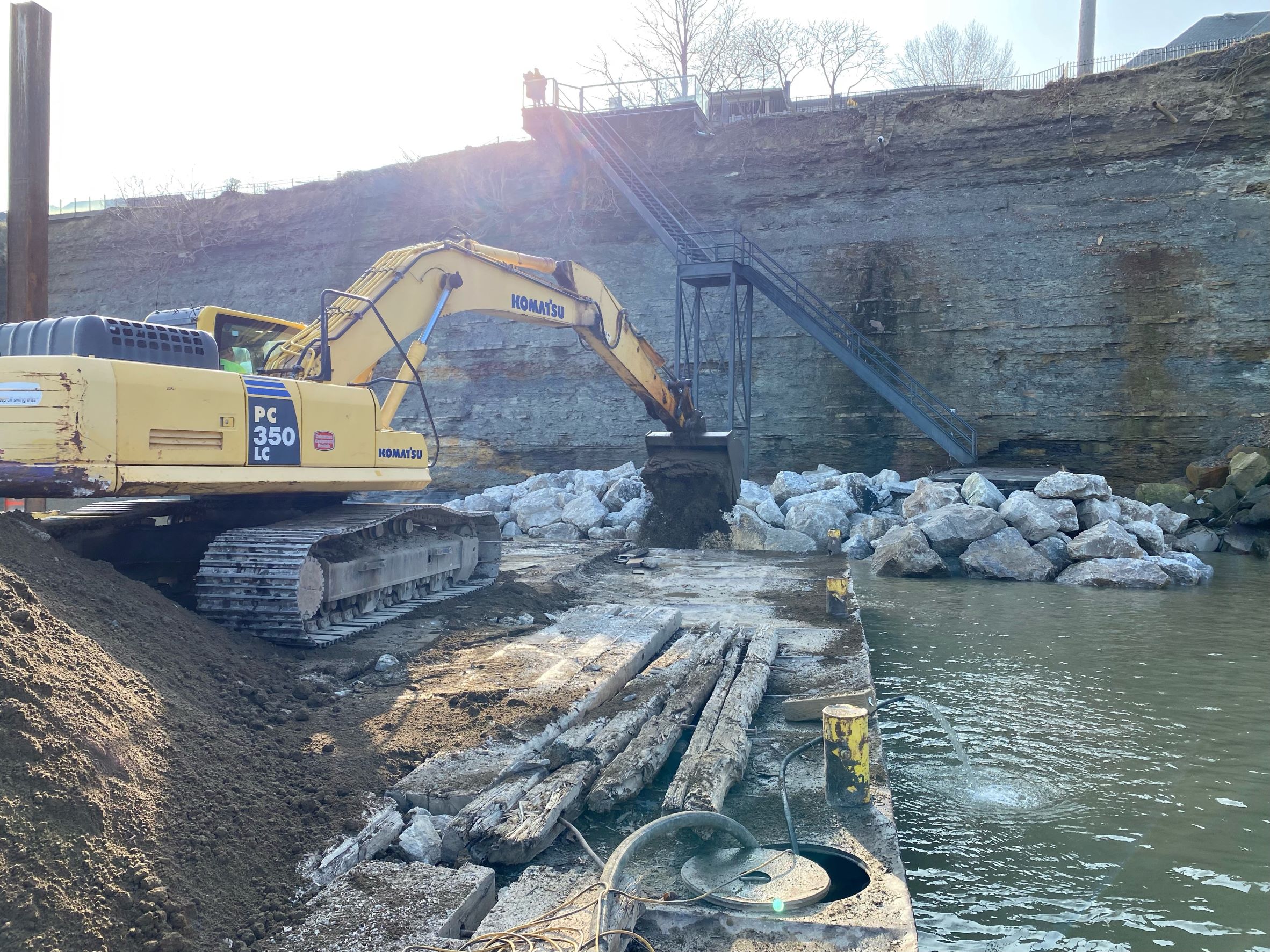 Boathouse Foundations
We were hired by a group of homeowners on Bimini Drive in Sandusky after a fire consumed their boathouses.  Our scope of work included 3 phases. 1) Demolition & Removal  2) Surveying, dredging, new sheetpile bulkheading and backfilling for 33 homeowners 3) Construction of catwalks and fire walls for boathouses.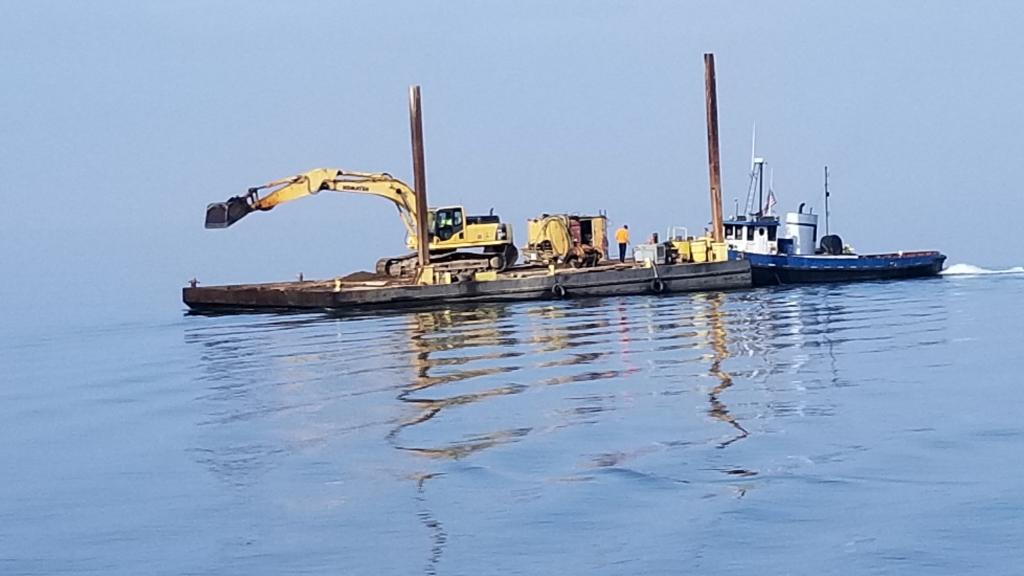 Dredging
We were secured by US Army Corps of Engineers to dredge near unexploded Ordnance which peppered the mouth of the Toussaint River resulting from testing and fireproofing artillery in the early 1900s.  The project was to determine a safe and efficient means to dredge such materials.  Blast protection shields were built and installed to protect the crew. The material was dredged by clam bucket and placed on specially constructed screens which were affixed to the tops of the dump scows. Then a high powered fire hose was used to sift the dredge material through a screen, leaving any ordnance atop the screen. Video cameras were used to monitor the screens. An ordnance team from Human Factor Applications, Inc. worked with our crew, handling and disposing of any ordnance found.